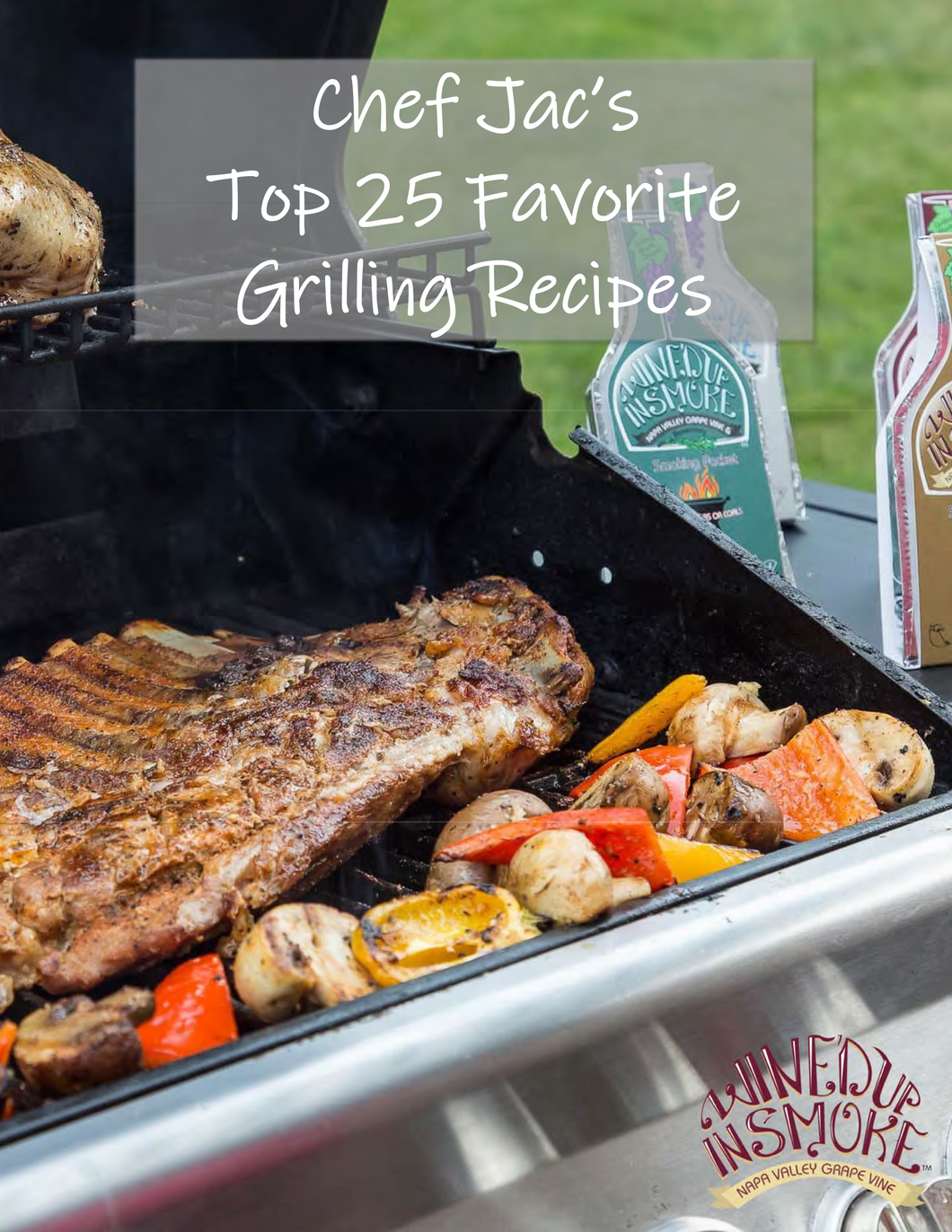 Chef Jac's Top 25 Favorite Grilling Recipes
These recipes are the "Best Of" featuring Wine`d Up In Smoke Blends.
All of our recipes are designed to enhance the items you're starting with. They give food the smoky flavor you want without overpowering.
The recipes are easy to follow and contain ingredients you probably already have at home.
Grab yourself a 6 pack of our blends, fire up the grill (gas or coal), put on your favorite grilling apron, march toward that grill and take control!